Privacy Policy
Wildgoose Wellness collects and processes sensitive, healthcare related personal data on the basis of your explicit consent, and in order to form an opinion about, and to diagnose your presenting condition. Your personal data will not be used for any other purpose.
Your data will be processed in a fair manner and retained by Wildgoose Wellness for a period of 7 years after your last attendance. Your data will be stored securely and protected during this time as set out in our Data Protection Policy which is available to you if you wish to have it.
Your personal data may be shared with the person who referred you for physiotherapy, with your family doctor (GP), with a medical consultant or other specialist practitioners. Other examples of people with whom your data may be shared with, subject to your prior agreement, include your legal advisors, employers, insurers, team/club medical staff or management in order to facilitate your return to normal activities.
Your data will not be shared with any third party outside of the clinic without getting your permission to do so. Your data will not be subjected to automated processing by this clinic.
You have a number of rights in relation to your personal data held at this clinic. These include:
The right to request from us access to and rectification or erasure of your personal data.
The right to restrict processing, object to processing as well as in certain circumstances the right to data portability.
The right to withdraw your consent for the processing of your data (in certain circumstances) at any time which will not affect the lawfulness of the processing before your consent was withdrawn.
The right to lodge a complaint to the Data Commissioners Office If you believe that we have not complied with the requirements of the GDPR or DPA with regard to your personal data.
The Data Protection Officer is Jacqui Wildgoose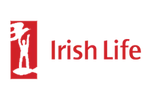 © Wildgoose Wellness 2021