Physiotherapy
Physiotherapy is a treatment aimed at improving or restoring movement in order to increase health and well-being. Physiotherapy focuses on not just rehabilitation, but also injury prevention and promotion of health and fitness. Read more…
Virtual Physio Appointments
We are now offering 'virtual' physio appointments online via Telehealth. We take a complete history to accurately diagnose, perform a functional movement exam and evaluate strength and function. This allows us to prescribe a personalised excercise program with video tutorial. *VHI and Laya Healthcare now cover eHealth appointments.Physiotherapy is a treatment aimed at improving or restoring movement in order to increase health and well-being. Physiotherapy focuses on not just rehabilitation, but also injury prevention and promotion of health and fitness.
Manipulation & Mobilisation
These are manual techniques used by physiotherapists to improve mobility and function of soft tissues, muscles, joints, tendons and ligaments. Manipulation is usually performed as a very fast, accurate movement on the neck or back area and provides pain relief and increases flexibility. Mobilisation is a slower technique performed with smooth movements on joints, ligaments or muscle, and is also used for pain reduction and flexibility improvement.
Massage
Massage is the manipulation of the bodies' soft tissues for the purpose of affecting the nervous, muscular, respiratory, and circulatory systems. Chartered Physiotherapists have a unique understanding of the body, giving them an advantage when it comes to treating your aches and pains.
Accupuncture / Dry Needling
Accupuncture is another highly beneficial treatment used within physiotherapy in which fine needles are inserted into the skin at specific points along what are considered to be 'meridians' or lines of energy. It is thought that this helps to to relieve pain by releasing endorphins, the bodies natural pain-killing chemicals and by affecting the part of the brain that governs serotonin. Dry needling is a similar approach however this involves random insertion of needles to gain a therapeutic effect into a taut muscle that may contain a trigger point. Trigger points are tight tender areas which can cause pain, weakness and musculoskeletal imbalances.
Women's Health Physio
All females across their lifespan can hugely benefit from Womens Health Physiotherapy, from young girls to child bearing to menopause. Areas that Women's Health cover include bladder disfunction, stress/urgency incontinence, bowl disfunction, prolapse, child birth injury, chronic pelvic pain and pelvic girdle pain.
We also offer a Mothergoose MOT; a postnatal assessment beneficial either after your six week GP check or at any future point following childbirth.
Post Surgery Rehab
If you have recently had an operation we work with your consultant to tailor a rehabilitation program to suit your individual situation. Examples of surgeries we deal with often include;
Anterior Cruciate Knee Ligament Repair
Meniscus Repair
Total Hip / Knee Replacements
Achilies Repair
Spinal Fusions / Discectomies
Sports Injury
We have a great deal of experience with sports related injuries so whether it's from hockey, rugby, GAA or a slightly overambitious session in the gym we can help get you back on track.
Corporate Wellness
We provide a corporate wellbeing service initally via virtual video assessments /treatments. We can also provide an on site health clinic if required as well as clinical pilates classes and wellbeing education seminars.
GP Specialist Referrals
Although it is not necessary to have a referral to book an appointment with us, we can work with your GP/Specialist by updating them with your treatment plan following your initial consultation.
Home Visits
If either due to time constraints or mobility issues you are not able to come to us at the clinic we also provide a home visit service either to your house or nursing home.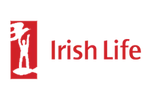 © Wildgoose Wellness 2021