Terms And Conditions
Disclaimer
Use of this website implies your acceptance of these terms & conditions. This website and it's content is not intended to be a substitute for professional medical advice.
Your use of the website is at your own risk, Wildgoose Wellness, its owner and employees, make no warranties or guarantuees as to the accuarcy of content and assumes no liability or responsibility for any errors or action taken because of it. This site is for informational purposes only and does not constitute medical advice. Because individual cases vary we strongly recommend that you seek professional medical consultation for any conditions you may have.
Cancellation Policy
We require 24 hours for cancellation of appointments for all of our services.
Failure to give the required notice may result in the following cancellation fees:
Less than 24 hours notice : 50% of consultation fee
Less than 4 hours or no notice : 100% of consultation fee
Payment can be made directly to the clinic.
Thank you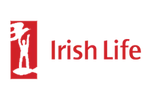 © Wildgoose Wellness 2021