On 1st April, I was supposed to open the Wildgoose Wellness Physiotherapy clinic on the newly renovated first floor of Dalkey Medical Centre GP practice. Nobody however could have predicted the situation we all suddenly find ourselves in as the whole world quickly adjusts to a very different way of life.
Twenty years ago, my journey began when I started the first Pilates classes in Dalkey in the then newly renovated Heritage centre. I soon realised that many of the people attending my classes were in chronic pain and were unable to exercise in a traditional way however they improved greatly from a tailored type of movement. It was at that point I decided I wanted to learn a more clinical approach to understand how to help people in this situation so I moved to London to study for a degree in physiotherapy at the renowned Brunel University. After graduating I spent fifteen years gaining experience in various clinical settings in London, but my plan was always to return to my hometown of Dalkey and set up my clinical practice.
The Dalkey Medical Centre is a perfect setting for the clinic – a well known and respected family run GP practice in the heart of Dalkey on St Patrick's Road led by Dr Lavelle and an extremely experienced team of GPs.
So although this was not the way we intended to start, Wildgoose Wellness has now begun in the virtual world and we are offering online Telehealth consultations until government guidelines allow for the clinic to open fully. For the time being, as well as regular appointments we are also offering 15 minute free initial consultations online so if you want to have a chat with a physiotherapist you can book an appointment by going to www.wildgoosewellness.com
Thank you, I look forward to speaking with many of you soon,
*You do not need a GP referral for physiotherapy and some insurance companies including VHI and Laya will already cover you for Telehealth appointments.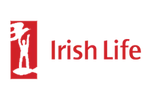 © Wildgoose Wellness 2020